LUNCH & DINNER ALONG THE AMSTERDAM CANALS AT BRASSERIE AMBASSADE
Enjoy a delicious High Wine at Brasserie Ambassade.
Our High Wine consists of 5 culinairy bites accompanied by matching wines.
The Ambassade High Wine is available every day between 12.00 and 17.00 hours.
The High Wine can be booked for two persons or more, and at least 24 hours in advance.
€ 35,- per person
We work exclusively with high-quality products, all from our carefully selected suppliers. The emphasis of our cuisine is fresh, seasonal, artisan and local products. Executive Chef Tom van Buuren and his team are looking forward to offer you a three-course Chef's deluxe menu. Alternatively, choose your favorite dish from our à la carte menu inspired by the French cuisine with a modern twist.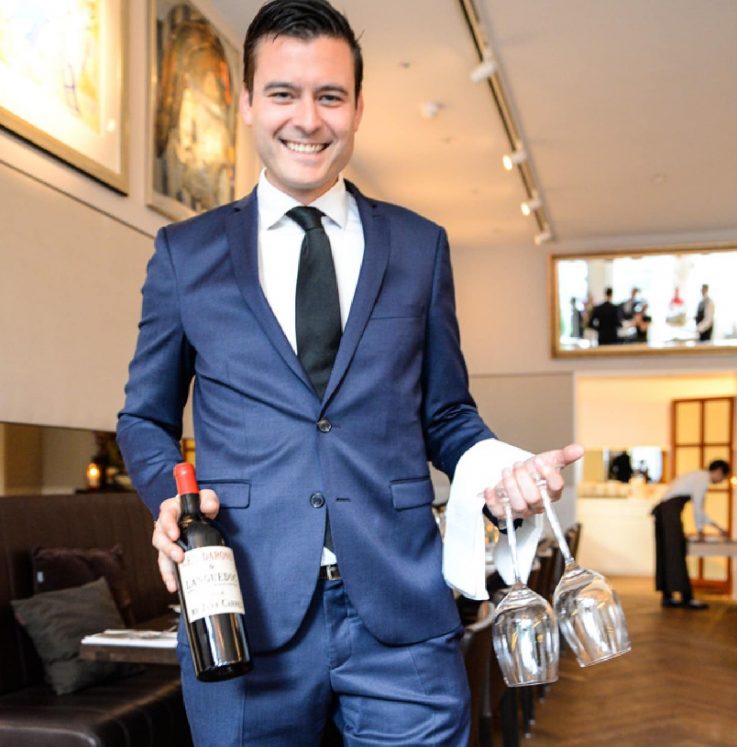 SUPRISING LABELS AND GRAPES
Our Ambassadors also serve a wonderful selection of fine wines. Our wine menu is composed especially by sommelier Rienk den Oude and includes primarily French wines, supplemented with Old and New World wines.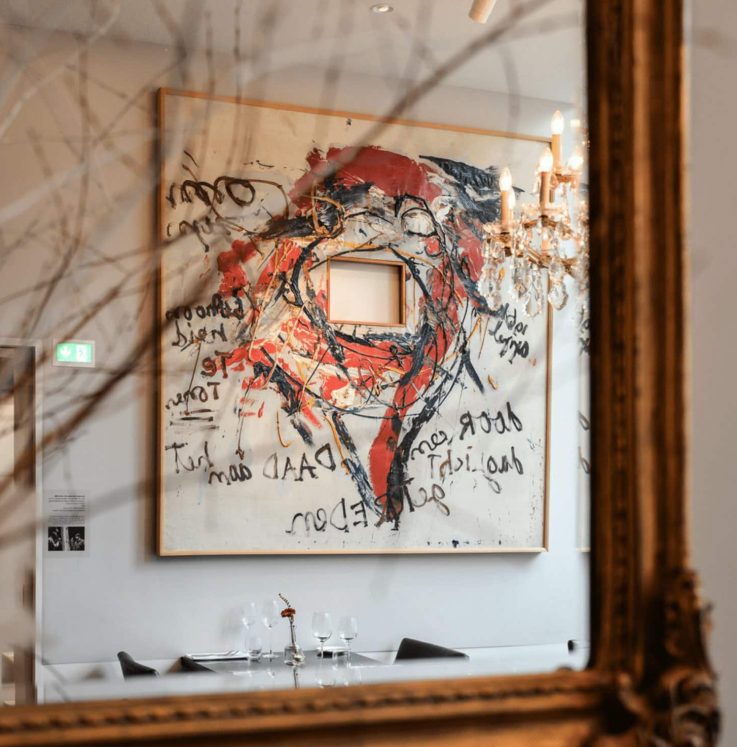 OVER EIGHT HUNDRED PIECES
Dining in Brasserie Ambassade is like dining in an art gallery. On all the walls you will see beautiful works by artists from the famous CoBrA movement. The Ambassade Hotel owns an extensive and diverse collection of CoBrA art.