A taste explosion is more than a feeling. It's a breezy sense of refinement that lifts you up, just when you didn't expect it to hit you.
We look forward to welcoming you as our hotel guest, or to serve your lunch or dinner at home!
La joie de vivre
Enjoy all our dishes and drinks from the comfort of your home, or one of our hotel rooms, with our takeaway & delivery service.
Brasserie Ambassade will reopen its doors (due to the COVID-measures) on the 21st of April, 2021.
We look forward to safely welcoming you as our (hotel) guest, or to serve your lunch or dinner at home!
For guests of the Ambassade Hotel we offer you 'special offer' packages, and during this special period all drinks, dishes and menus are available for pickup at the pick-up point of Brasserie Ambassade. We provide a beautifully set dining table in your room. (until March 31st, 2021)
Have an unforgettable Kingsday with the Ambassade Kingsday Box and enjoy the
most delicious cocktails and bites of
Brasserie Ambassade within the comfort of your own home!
We work exclusively with high-quality products, all from our carefully selected suppliers. The emphasis of our cuisine is fresh, seasonal, artisan and local products.
Executive Chef Tom van Buuren and his team are looking forward to surprise you with a Chef's Menu of 3-, 4, or 5- courses. Alternatively, choose your favorite dish from their á la carte menu inspired by the French cuisine with a modern twist.
ENJOY OUR DISHES WITHIN THE COMFORT OF YOUR OWN HOME
Order all our amazing dishes, wines and cocktails now online and get them delivered to your doorstep.
We deliver in a range of 4 km from Brasserie Ambassade.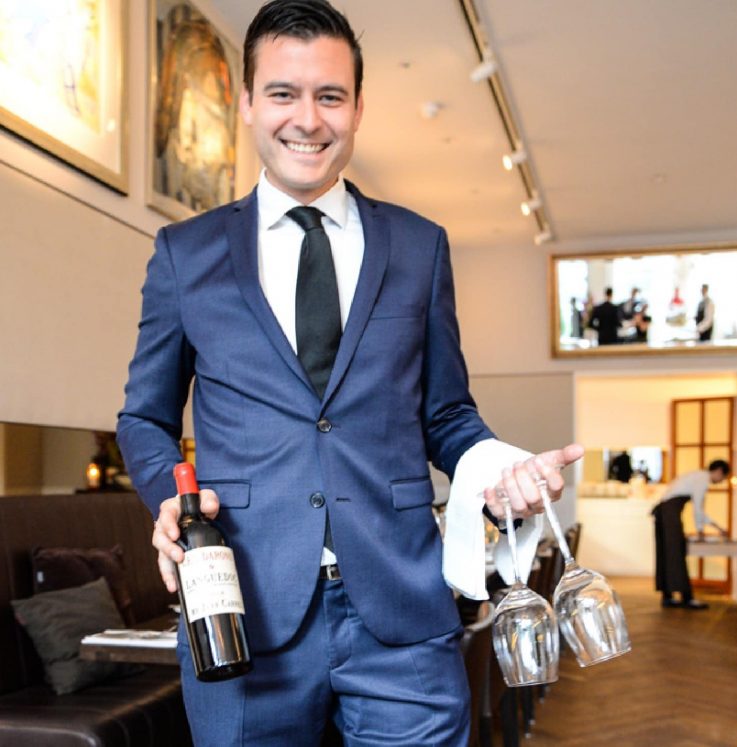 SUPRISING LABELS AND GRAPES
Our Ambassadors also serve a wonderful selection of fine wines. Our wine menu is composed especially by sommelier Rienk Den Oude and includes primarily French wines, supplemented with Old and New World wines.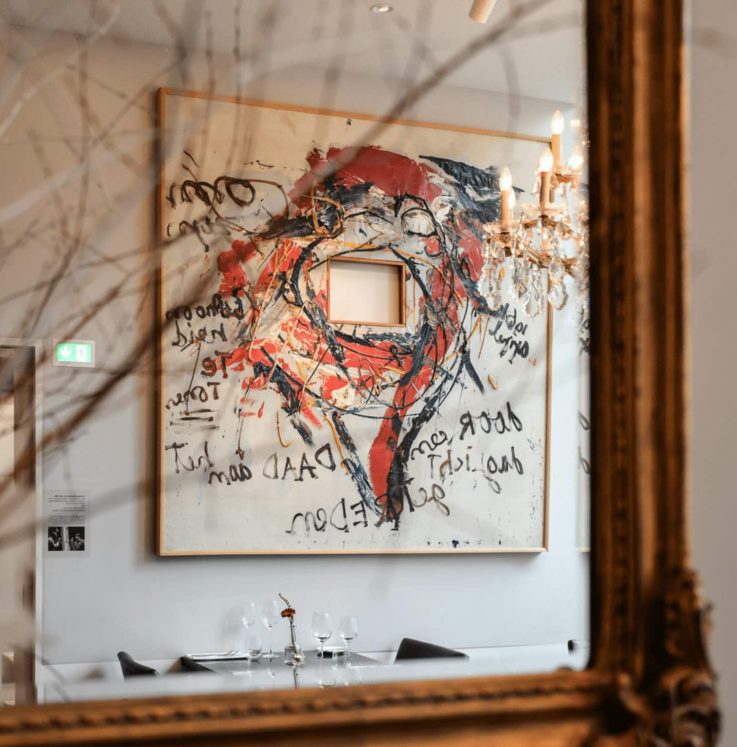 OVER EIGHT HUNDRED PIECES
Dining in Brasserie Ambassade is like dining in an art gallery. On all the walls you will see beautiful works by artists from the famous CoBrA movement. The Ambassade Hotel owns an extensive and diverse collection of CoBrA art.