DREAM AWAY IN THE JOY OF LIFE
Brasserie Ambassade works exclusively with high-quality products, all from our carefully selected suppliers. The emphasis lies on fresh, seasonal, artisan and local products.
"My team and I are looking forward to your next visit in our Brasserie at the Ambassade Hotel. We do our best to offer you a unique culinary experience."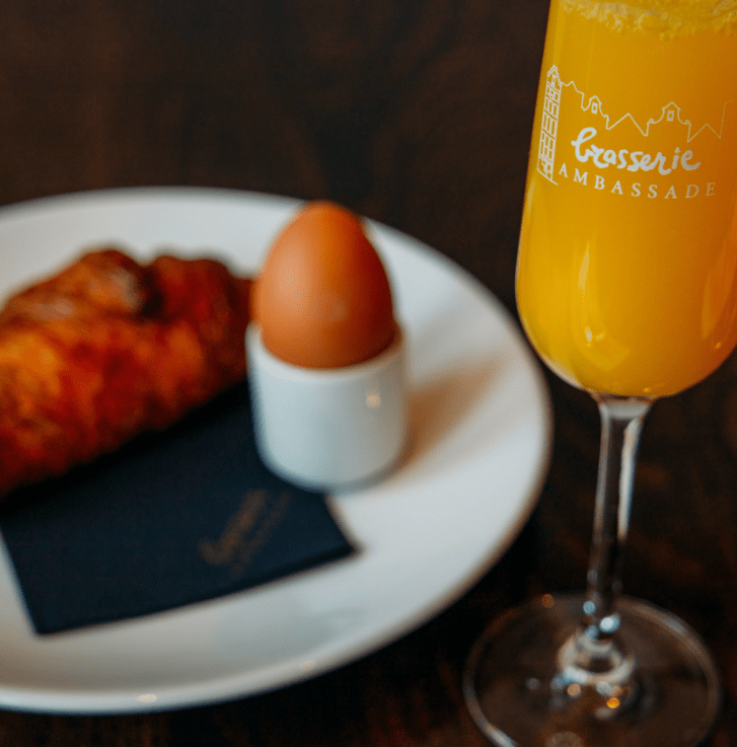 At Brasserie Ambassade an extensive Dutch breakfast served at your table (or in your room) between 7 AM and 11 AM. The price for the full breakfast, including crêpes and eggs cooked to order, is €22,50 per person. Hotel guests with bookings through our own hotel's website receive a guest's discount.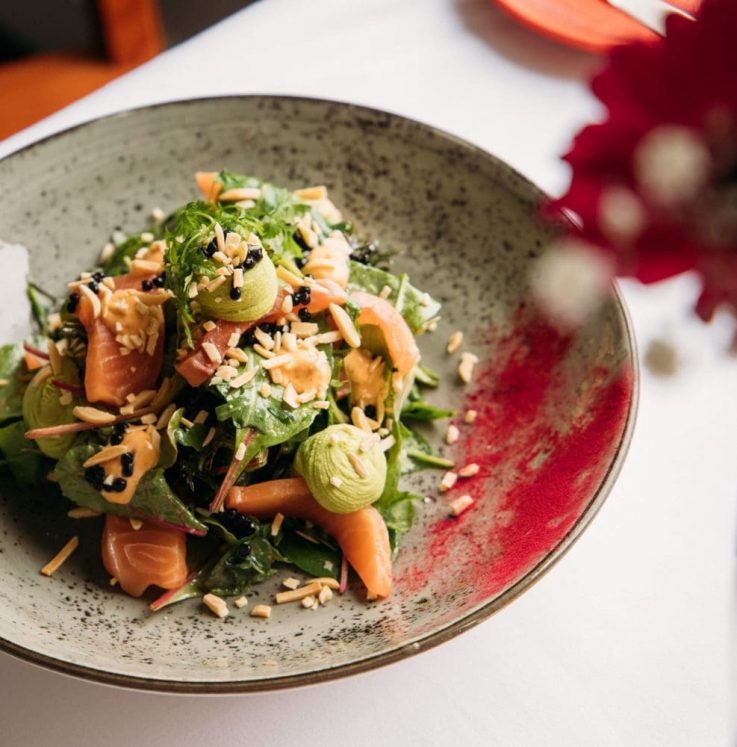 FRENCH CUISINE WITH A MODERN
TWIST
Delicious dishes inspired by the French cuisine, with a modern twist. We serve you beautifully presented fresh and seasonal products in good sized portions. Choose your favorite á la carte dish, or go for a delicious three-course menu for only € 32.50!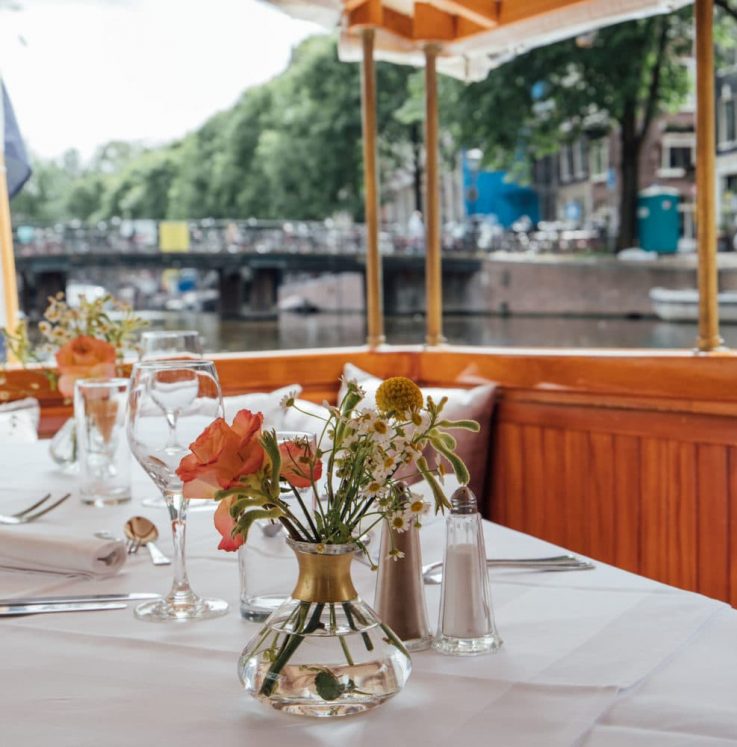 You can enjoy dinner at the Brasserie in combination with a stay at the Ambassade Hotel. Or, enjoy a wellness arrangement with a floating session and/or massage at Koan Float, combined with lunch or dinner at the Brasserie Ambassade.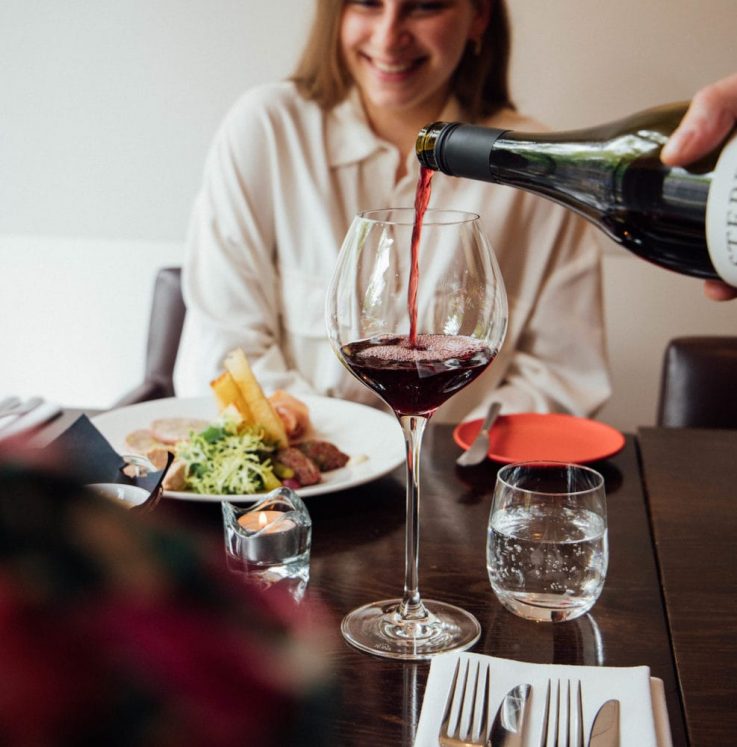 PRIVATE DINING & GROUP MENU
For groups of 8 or more, we would be happy to propose a set menu. Might you prefer to dine with your guests in private, or would you like to combine your dinner with a boat tour, please ask us about the possibilities for private dining arrangements.
PLEASE INFORM OUR STAFF OF ANY ALLERGIES OR DIETARY REQUIREMENTS THAT NEED TO BE ACCOMMODATED.