Every day:
07:00 – 11:00 Breakfast
12:00 – 15:00 Lunch
10:00 – 00:00 Library Bar
17:45 – 22:00 Dinner
The Ambassade Hotel and Brasserie Ambassade are located in "the Negen Straatjes" ('the Nine Streets') area, one of the greatest shopping areas in the city. These picturesque streets cross the seventeenth-century canals from Singel to Prinsengracht and offer designer shops, art galleries, gift shops and many bars and restaurants.
It's perfect to combine a visit to the Negen Straatjes with a dinner at Brasserie Ambassade! Amsterdam's many museums are also in the near vicinity to the Brasserie.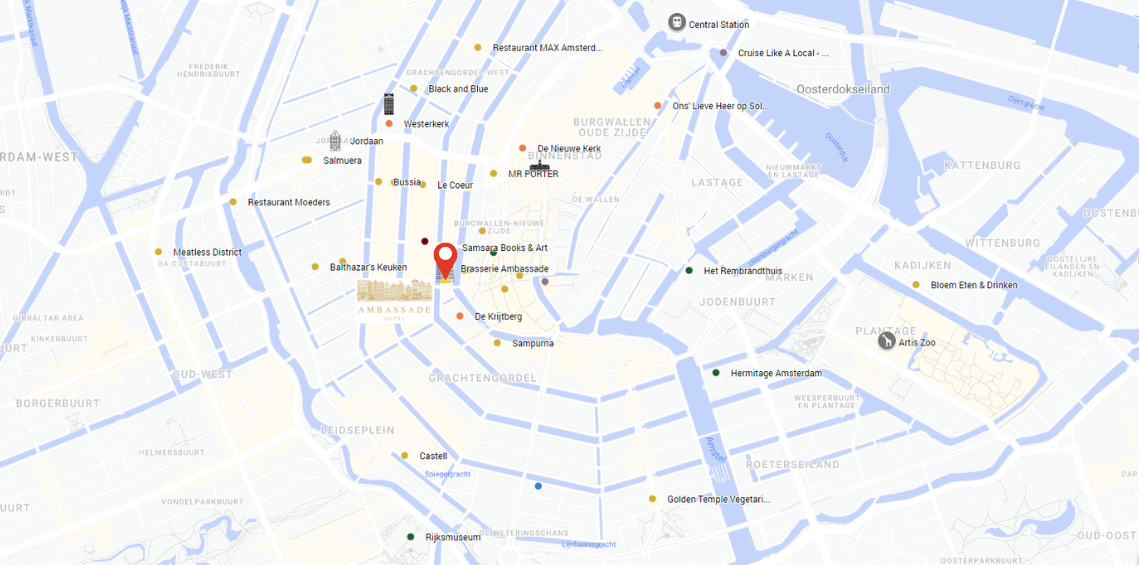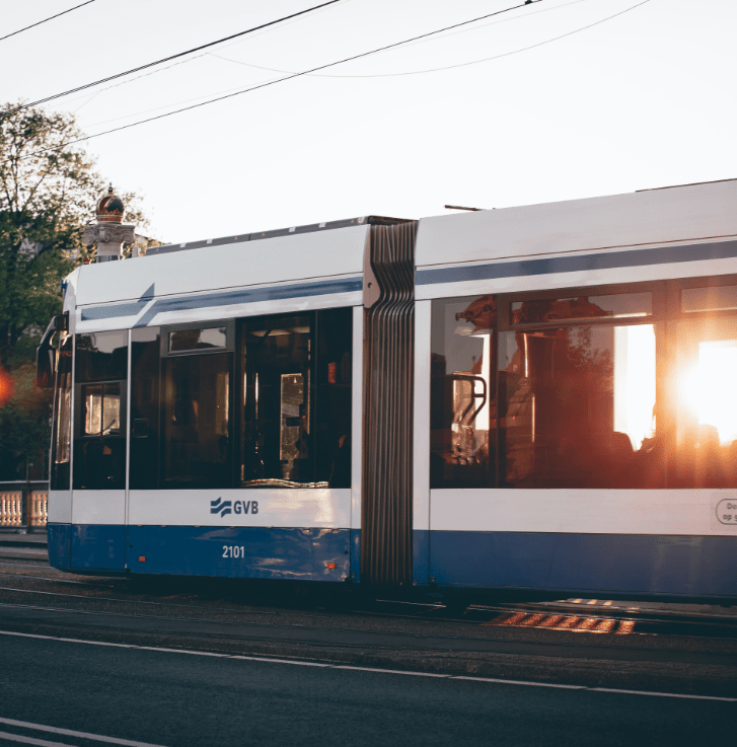 Thanks to its ideal location in the city centre, Brasserie Ambassade is easily accessible by public transport. Trams 2, 11 and 12 (stop "Spui") and several buses stop nearby. Might you want to go by foot: Central Station is only a 15-minutes-walk.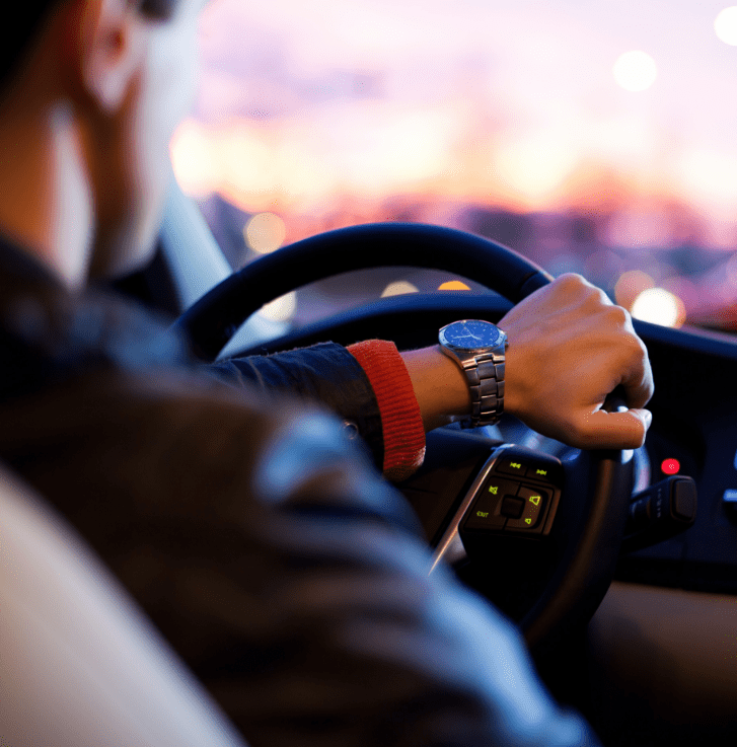 It is possible to park your car along the canal for 7,50 euro per hour (daily, 9AM – midnight, Sundays, 12PM – midnight). Parking garage Q-park Europarking is at 7-8 minutes walking distance (Marnixstraat 250). For directions by car to Brasserie Ambassade, please click here.