VACANCY ALLROUND BARTENDER
Brasserie Ambassade serves French cuisine with a modern twist.
Our employees are enthusiastic, professional and create a pleasant working atmosphere.
Would you like to join our enthusiastic and solid team?
As a real Amsterdam family business we offer you many career opportunities and good conditions. Furthermore, as an employee you will receive special discounts in the brasserie, hotel and you can make free use of the relaxation facilities in our wellness center.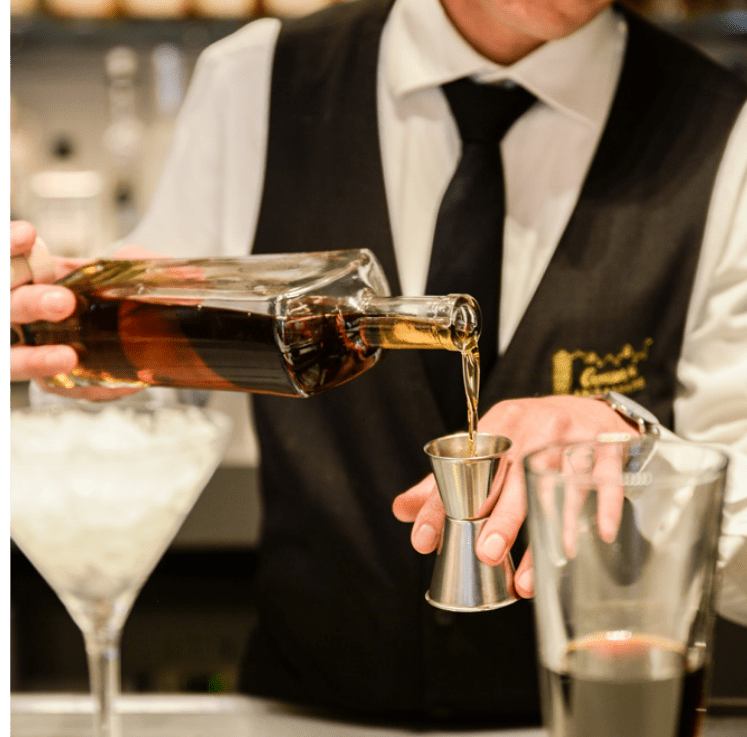 You surprise guests with a delicious cocktail. You passionately explain our menu and you are enthusiastic about having a chat with the guests.
Our authentic Library Bar, is the heart of our hotel. The Ambassade Hotel stands for delivering the highest quality with a personal service. As an all-round bartender you are co-responsible for the atmosphere in the Library Bar!
"Brasserie Ambassade is a family-run business, and it definitely feels that way."
Are hospitable

Have good Dutch and English communication skills

Have a passion for coffee and cocktails

Enjoy working in a team, and can also work well independently
Offer in-house training, such as barista training, cocktail workshops and wine courses

Offer growth opportunities

Good terms of employment, extra benefits and a salary above the hospitality industry's collective labor agreement

Are a enthusiastic and solid team