Are you looking for a new challenge in the most beautiful and inspiring hotel in Amsterdam?
Then you will be very excited about this vacancy!
Brasserie Ambassade is immediately looking for new colleagues in our F&B team. At Brasserie Ambassade we strive for perfection: only the finest ingredients and the most wonderful wines and dishes are on our menu. We are looking for a driven and experienced colleague who will give his/her all every day to offer our guests an unforgettable experience.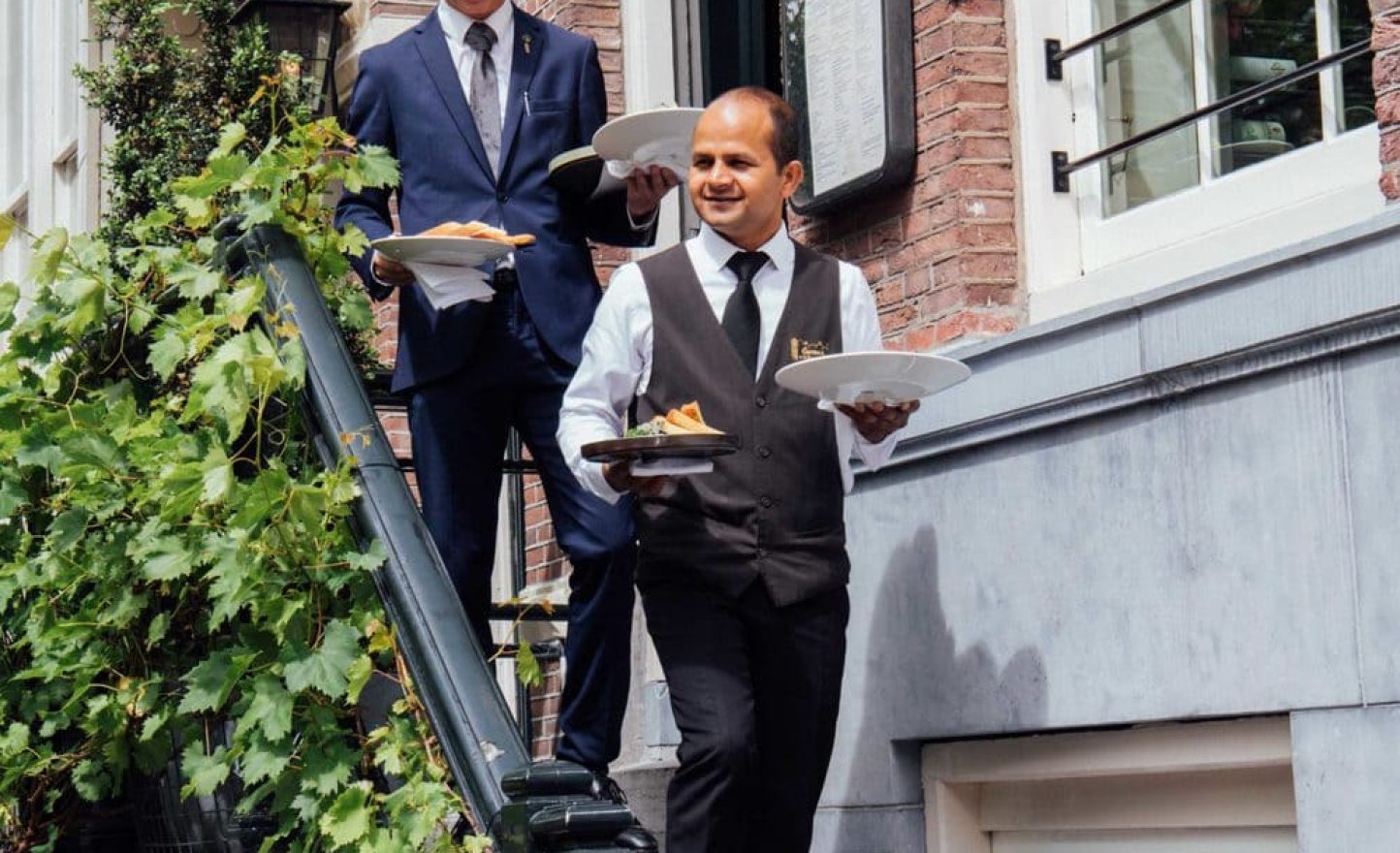 For you, the guest comes first at all times. You ensure that our guests have everything they need and you give advice on the dishes, wines and cocktails.
Your enthusiasm and professionalism contribute to the unforgettable experience of our guests.
"Brasserie Ambassade is a family-run business, and it definitely feels that way."
Your goal is to provide our guests with an unforgettable experience!

You have a great sense of responsibility and find quality and creativity important.

You are able to create a pleasant working atmosphere, in which you strive for perfection together with your colleagues.

You have experience in high-end hospitality and have a basic knowledge of wines and liquors.

You show interest in our guests and can provide them with the right advice.
Working in a tight knit-team in the most beautiful hotel in Amsterdam!

Internal training and workshops. For example barista training, cocktail training and wine courses. 

We provide good working conditions, fringe benefits and a salary above CLA.

You will receive an employee discount in our Libary Bar and Brasserie.

Every year the Ambassade Hotel has special offers for staff (and friends & family) for a stay in the hotel.

You may use the relaxation facilities in our wellness center free of charge.