VACANCY CHEF MISE EN PLACE
The Ambassade Hotel is a special 4-star hotel located at the Amsterdam canals.
Our employees are enthusiastic, professional and create a pleasant working atmosphere.
Will you be joining our enthusiastic and close team at the Amsterdam canals? As a real Amsterdam family business we offer you many career opportunities and good conditions. In addition, as an employee you will receive special discounts and you can make free use of the relaxation facilities in our wellness center.
Check the vacancy for a mise en place chef below.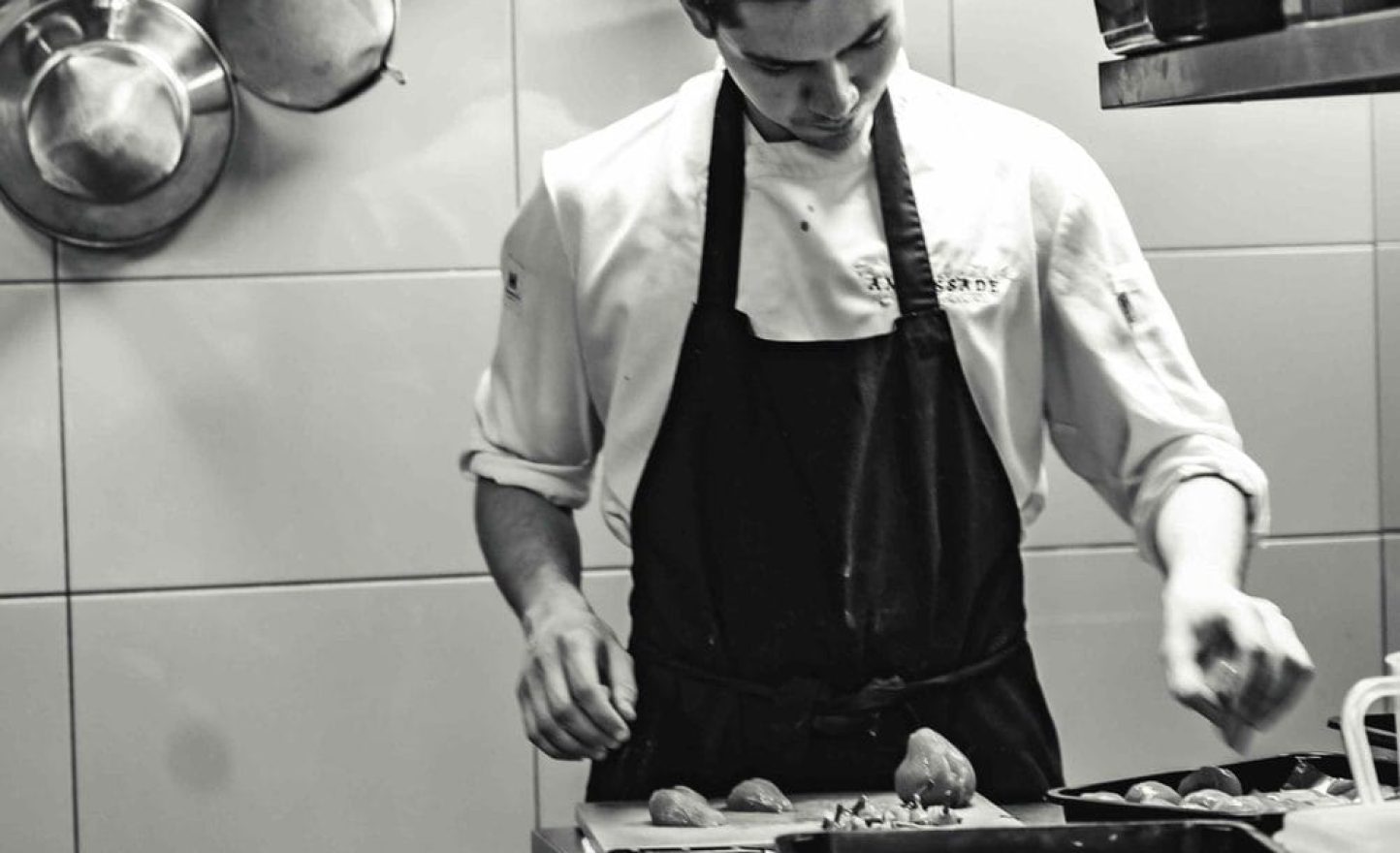 Passionate about your profession, but prefer not to stand in the kitchen every night? Then this vacancy is for you!
For our charming brasserie we are looking for a mise en place cook. As part of our professional kitchen brigade you are responsible for the preparations of the dinner and you form the basis of our kitchen.
During the shift you are taking in and checking the incoming products, preparing the dishes and if necessary you give support with serving lunch and in consultation also dinner.
At Brasserie Ambassade we work with seasonal, local and fresh products, which you can use to prepare the most beautiful dishes.
"Brasserie Ambassade is a family-run business, and it definitely feels that way."
You are fond of the French cuisine

You have a hands-on mentality

You are a true team player, but you can also work well independently
We offer multiple day shifts per week (+/- 09:00 – 18:00 hours)

Good terms of employment, fringe benefits and a salary above the hospitality industry collective agreement

The opportunity to develop yourself

We are a professional and close-knit team