UNWIND AMONG 5000 SIGNED BOOKS
In our stylish bar we serve classic cocktails, an assortment of the best beers and delicious cappuccino's. Here you can enjoy a selection of the finest international whiskys and whiskeys. You are also welcome for your aperitif and digestif, before and after your dinner in the Brasserie.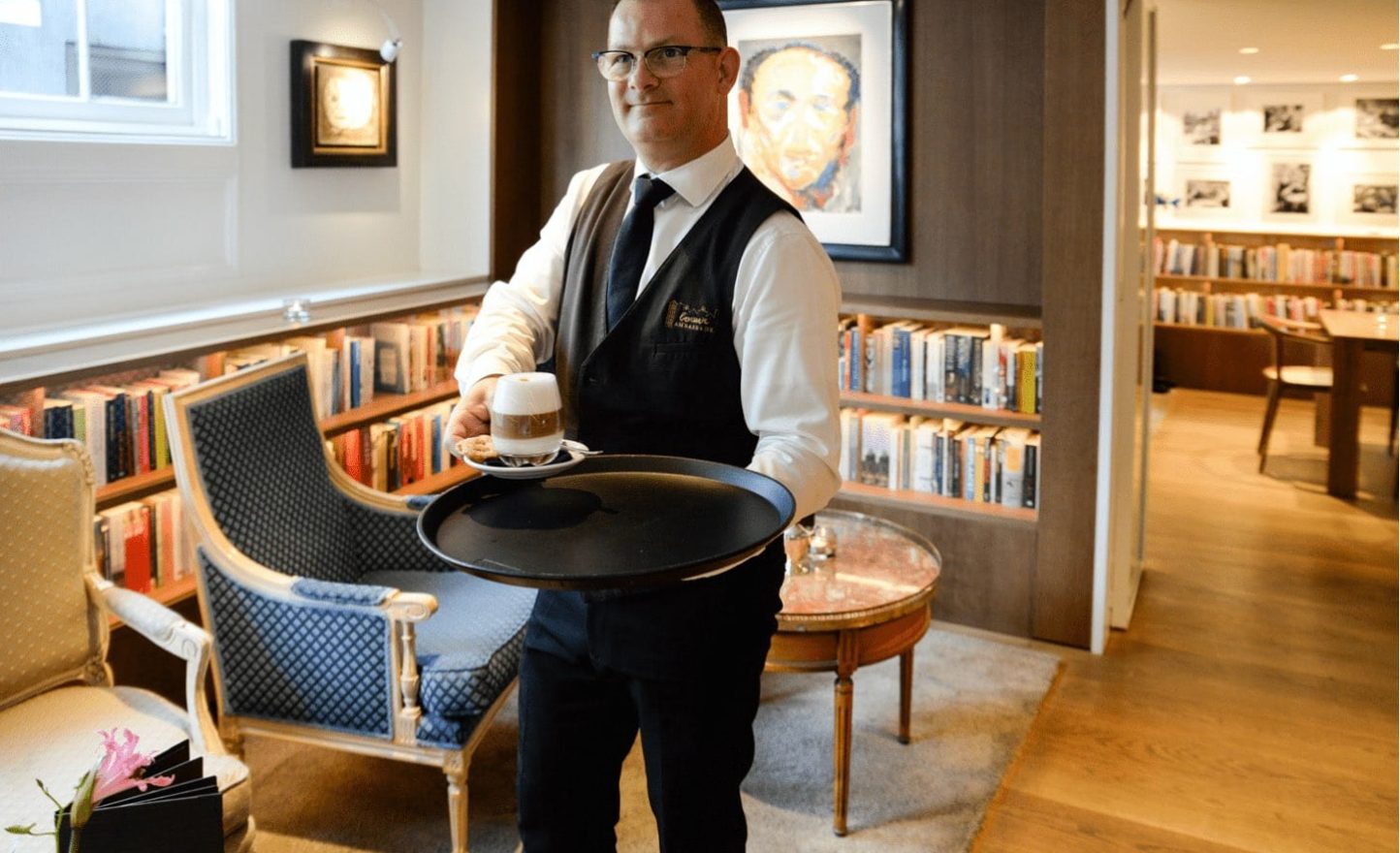 FROM COFFEE TO LATE-NIGHT COCKTAILS
The Library bar is the perfect location to meet in a unique and relaxed setting, while enjoying the best cappuccino or a delicious cocktail.
"Each time I visit, the hotel is more beautiful and closer to my heart."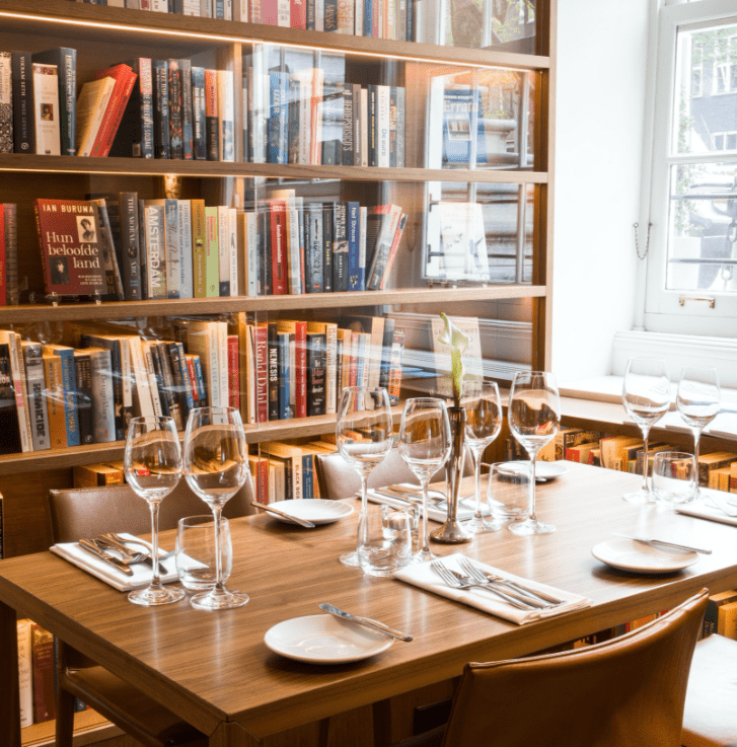 Our Library Bar houses an impressive collection of over 5000 books all signed by authors who have stayed at the Ambassade Hotel. Authors such as Umberto Eco, Jonathan Safran Foer, Isabelle Allende, Zadie Smith, Mario Vargas Llosa and famous chefs such as René Redzepi and Antonio Carluccio.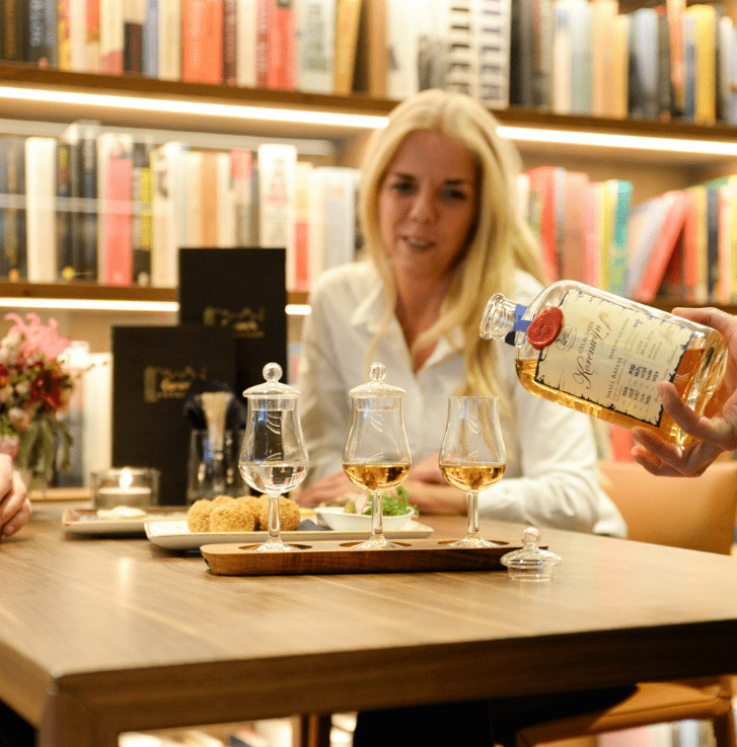 The Library Bar also houses the Ambassade Hotel's guest books. These are not solely written by authors who have stayed at the Ambassade Hotel, they also contain dedications from many other famous hotel guests including musicians, actors, painters, philosophers, architects and politicians.
THE CANALS OF AMSTERDAM AROUSED THE
WORDSMITHS,
COMPOSERS,
POETS,
THAT SPARK OUR EVERYDAY LIVES.