CELEBRATE KINGSDAY LIKE A TRUE ROYAL
WITH THE AMBASSADE KINGSDAY BOX​
Have an unforgettable Kingsday with the Ambassade Kingsday Box and enjoy the most delicious creations of Brasserie Ambassade within the comfort of your own home!
Orange Mojito – Campari, Orange, Lemon,
Soda water
Aperol Spritz – Aperol, Cava, Soda, Orange

Sex on the beach – Vodka, Peachtree, Orange juice, Cranberry juice, Maraschino cherry

Añejo old fashioned – Don julio reposado, Orancello, Angustora bitters, Orange, Maraschino cherry

Negroni – Bombay gin, Red vermouth, Campari, Orange

Dry-cured ham
Marinated salmon
Rilette de canard
Dried sausages
Bread and butter
Olives and nuts
Cheese
Let's get the party started! Order our Kingsday Box below.
Or, you could enjoy the Kingsday Box like a real king or queen during an overnight stay in a luxurious room in the Ambassade Hotel on April 26 or 27.
Click on the photo of the hotel room below for more information regarding our hotel specials. 
Or order your Ambassade Kingsday Box at the bottom of this page.
FREE DELIVERY
We deliver your Ambassade Kingsday Box free of charge, throughout the entire Amsterdam region.
Specifically for this offer, we deliver in the Zaanstreek-Waterland region as well.
If you have any questions, please feel free to contact us via: 020-5550222.
ORDER YOUR AMBASSADE KINGSDAY BOX ONLINE
We accept all payment methods.
Curious about our complete delivery menu?
Check out our main Delivery page.
*The Kingsday Box can be ordered for April 26 and 27. Please order the box at least 24 hours in advance. Let us know your preferred delivery time-frame, we will contact you to determine the exact time of delivery. The box can be ordered for 2 persons or more.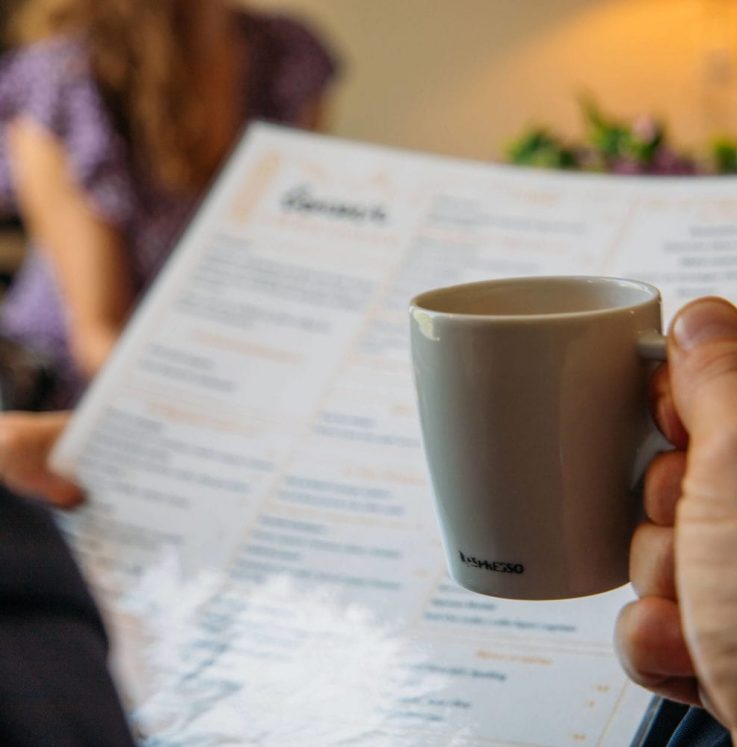 Delicious dishes inspired by the French cuisine, with a modern twist. We serve you beautifully presented fresh and seasonal products in good sized portions.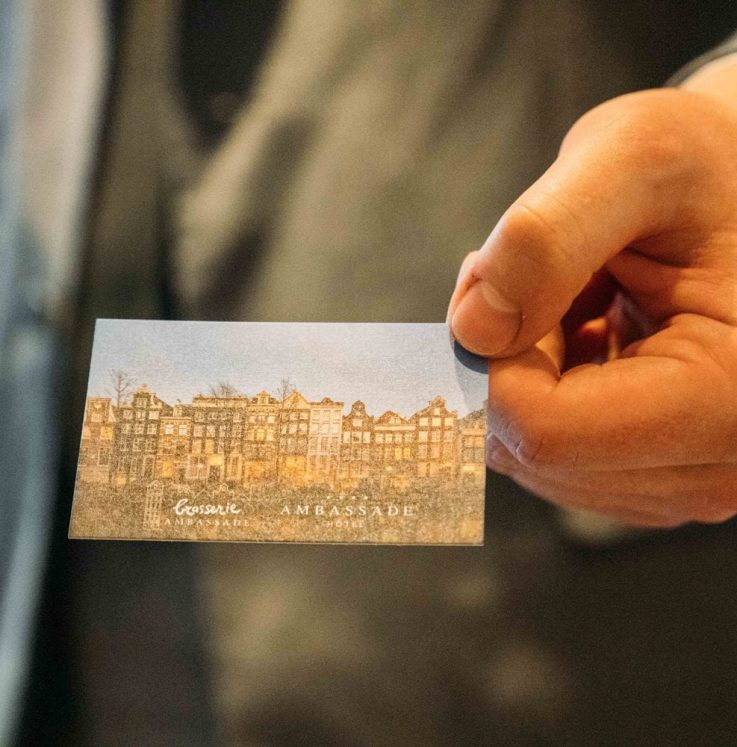 Get in touch with our team if you have any questions about having breakfast, lunch or dinner at our beautiful restaurant or any other question. We are here for you at all times.