DELIVERED TO YOUR DOORSTEP
DINE WITHIN THE COMFORT OF YOUR OWN HOME
Enjoy our dishes from the comfort of your home with our takeaway & delivery service.
We look forward safely welcoming you soon as our (hotel) guest, or to serve your lunch or dinner at home!
For hotel guests of the Ambassade Hotel we can take care of your drinks and dishes as takeaway service until the 16th of March. You can have your breakfast, lunch, dinner, bites and drinks in your room. During this period we provide a set table at the window, in the comfort of your hotel room.
FREE DELIVERY
We deliver orders of 15 euros and above, in a range of 4 km from Brasserie Ambassade. Unfortunately, we don't deliver in Amsterdam-Noord (yet). If you live further away than 4 km, please give us a call so we can make fitting arrangements: 020-5550222
Lunch / dinner: 12.00 – 22.00 hrs
Breakfast (only takeaway): 08.00 – 12.00 hrs
TAKEAWAY AND DELIVERY MENU
FREE DELIVERY
ORDER AS MUCH AS YOU LIKE
THROUGH THE FORM BELOW
Minimum order for delivery: € 15,-
We accept all payment methods
View our takeaway menu (PDF) or our Valentine Special by clicking the buttons below. Or scroll down for the online order form.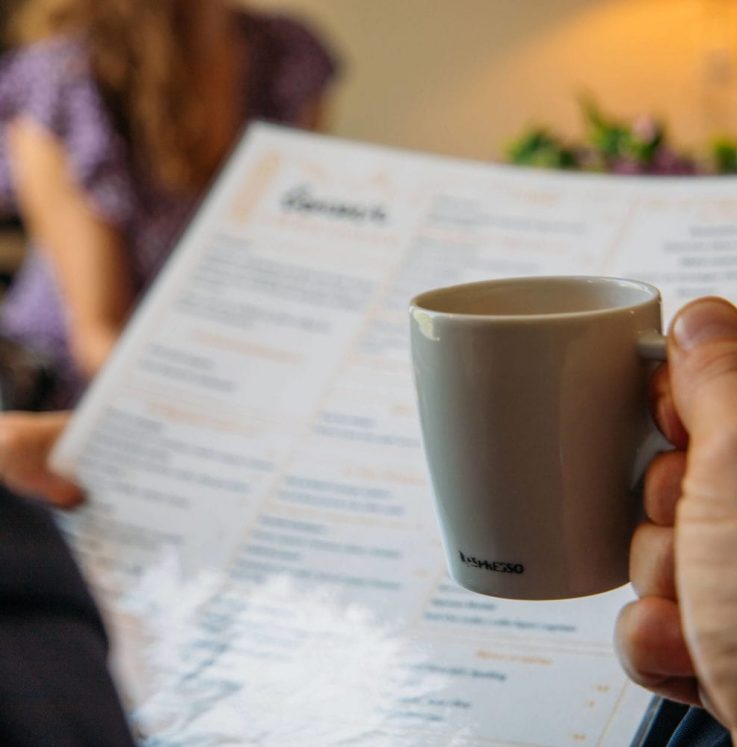 Delicious dishes from the French cuisine with a modern twist. We do not believe in a molecular tour de force, but rather in beautifully presented fresh products in good sized portions.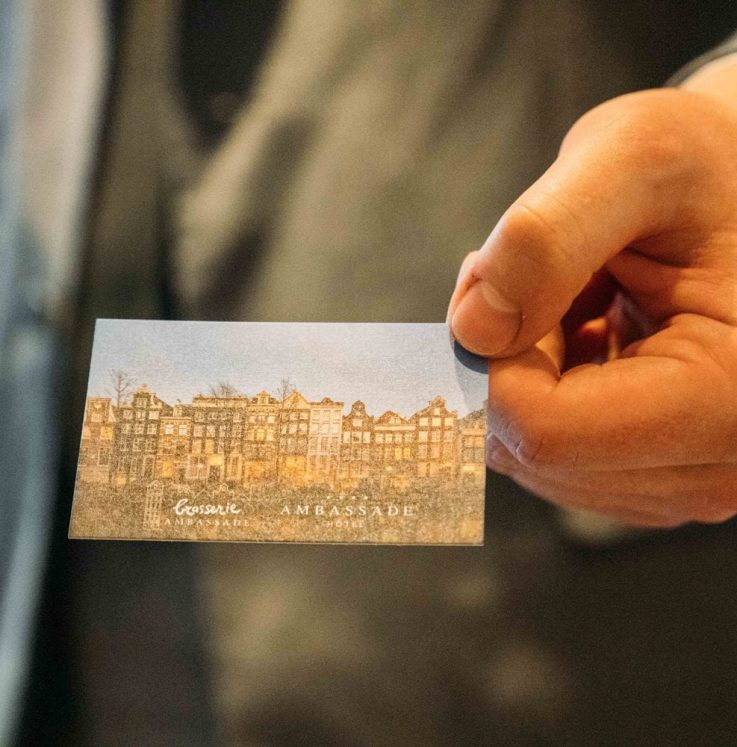 Get in touch with our team if you have any questions about having breakfast, lunch or dinner at our beautiful restaurant or any other question. We are here for you at all times.