HAVE A MAGICAL CHRISTMAS WITH THE
Have a wonderful Christmas with the Ambassade Box and enjoy Brasserie Ambassade's 5-course Festive Menu within the comfort of your own home.
Due to the great success during Christmas we have created a limited, extra supply for the 30th and 31st of December, ánd the 1st of January!
The New Year's Box consists of a festive 5-course dinner (a vegetarian menu is available).
Guided by the simple instructions from the Chef, we invite you to prepare our culinairy dishes yourself in your own kitchen.
To have an even more memorable Christmas, we offer our 5-course wine pairing.
RECEIVE A COMPLIMENTARY BOTTLE OF CAVA
We deliver your Ambassade Box free of charge, throughout the entire Amsterdam, Amstelveen and Edam region.
When you choose to pick up your box at Brasserie Ambassade, you will receive a complimentary bottle of Cava Espada d'Oro.
ORDER YOUR AMBASSADE BOX ONLINE
Do you have any questions or would you rather order by phone? No problem!
Please feel free to contact us via: 020-5550222.
*Please order the Box at least 24 hours in advance. The box can be ordered for 2 persons or more.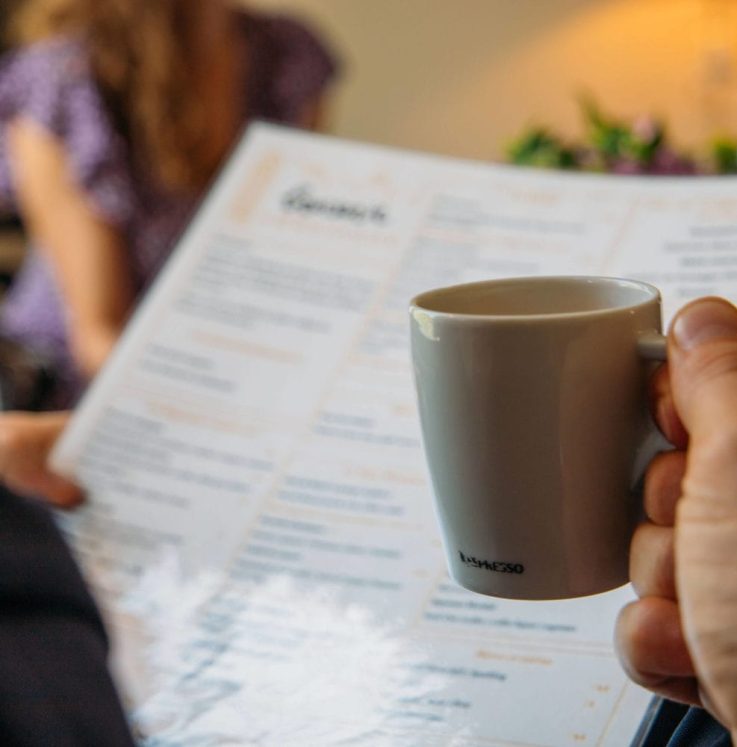 NOG MEER OM VAN TE GENIETEN​
Heerlijke gerechten uit de Franse keuken met een moderne twist. Wij geloven in prachtig gepresenteerde, verse producten in goede porties.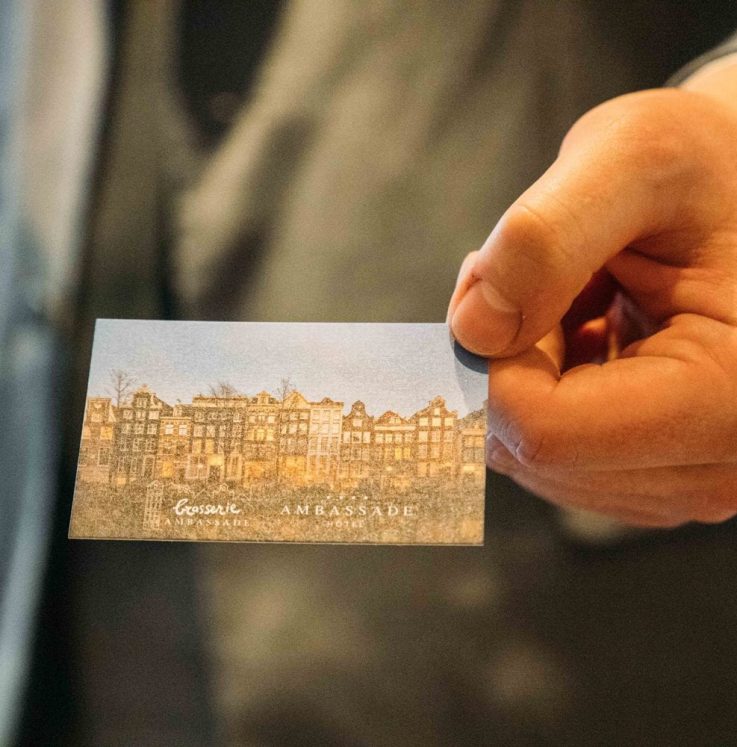 Neem contact op met ons team, als u vragen heeft over ontbijt, lunch of diner in ons mooie restaurant of andere vragen heeft. Wij zijn er altijd voor u.