VACANCY BREAKFAST EMPLOYEE
Brasserie Ambassade serves French cuisine with a modern twist.
Our employees are enthusiastic, professional and create a pleasant working atmosphere.
Would you like to join our enthusiastic and solid team?
As a real Amsterdam family business we offer you many career opportunities and good conditions. Furthermore, as an employee you will receive special discounts in the brasserie, hotel and you can make free use of the relaxation facilities in our wellness center.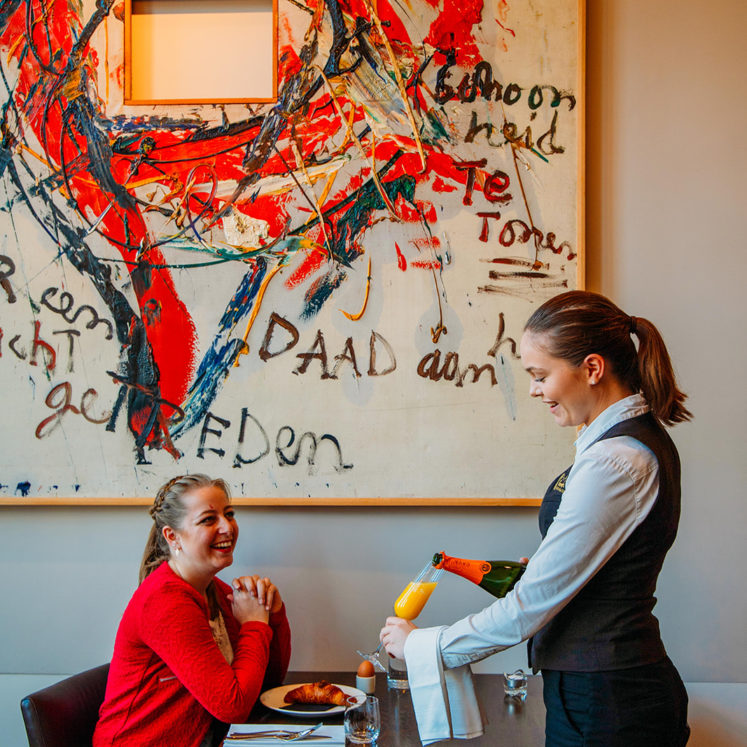 You are happy to help our guests to ensure a great start of their day. 
You can work independently and keep a good overview. Service and quality are your watchwords. Even when it is busy you remain friendly and helpful. You are eager to learn and value good contact with colleagues.
"Brasserie Ambassade is a family-run business, and it definitely feels that way."
Good Dutch and English skills

Have a hands on mentality

Always deliver the best service

Can work well independently

Are stress resistent
Offer in-house training, such as barista training, cocktail workshops and wine courses

Offer growth opportunities

Good terms of employment, extra benefits and a salary above the hospitality industry's collective labor agreement

Are a enthusiastic and solid team
Click on the button below and send your CV and motivation letter via the Ambassade Hotel Website.